(UMBRA TURRIS) Rulebook
This book allows you to fight exciting battles in Umbra Turris! Please choose your language and download free PDF rules.
French rulebook has been translated by Eric Castille - gamer from France.
Spanish rulebook has been translated by Hildebrando Franco - gamer from Colombia.
Good job guys!


---


(UMBRA TURRIS) Items and Terrain Deck
One of the most important supplement for the game. You will find in it very important cards with items that properly applied can reverse the fate of the skirmish.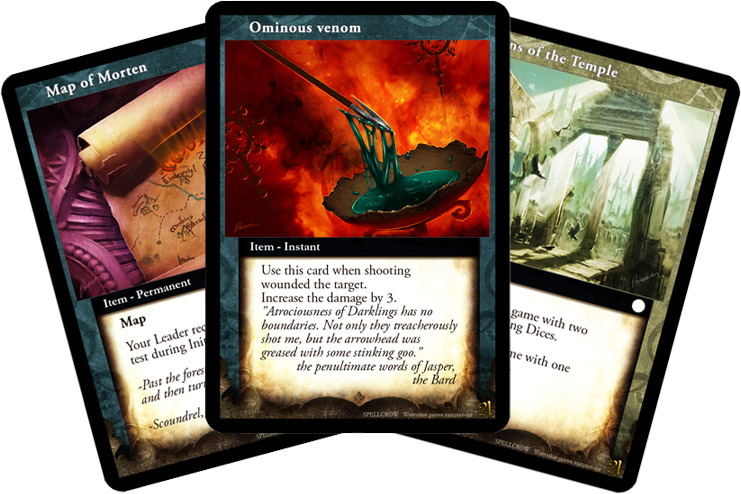 Download English Items & Terrain Deck – PDF
---
(UMBRA TURRIS) Quest Cards
This is a completely necessary addition for the game. These cards decide what is the main quest and what you have to do to win!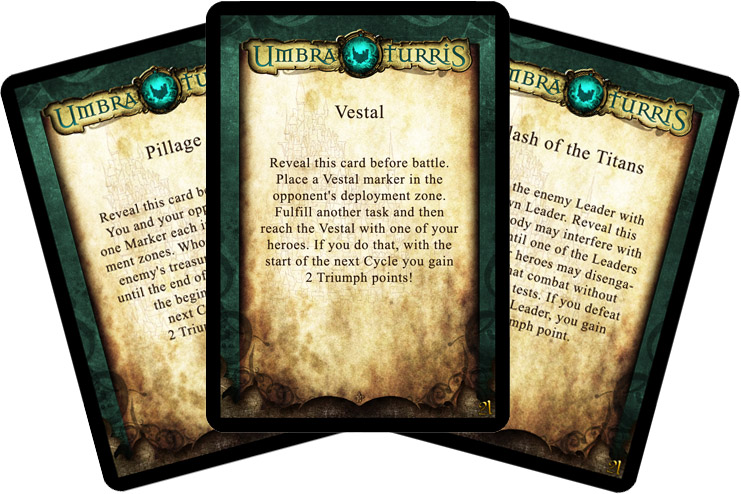 ---


(UMBRA TURRIS) Recovery Rules
Experimental rules for treating heroes between skirmishes.
Download Recovery Rules – PDF



---
(UMBRA TURRIS) Wood Elves Young Axemen
New unit which allows you to transform your team into battle group of young furious elves.
Download Wood Elves Young Axemen – PDF
---
Main Page