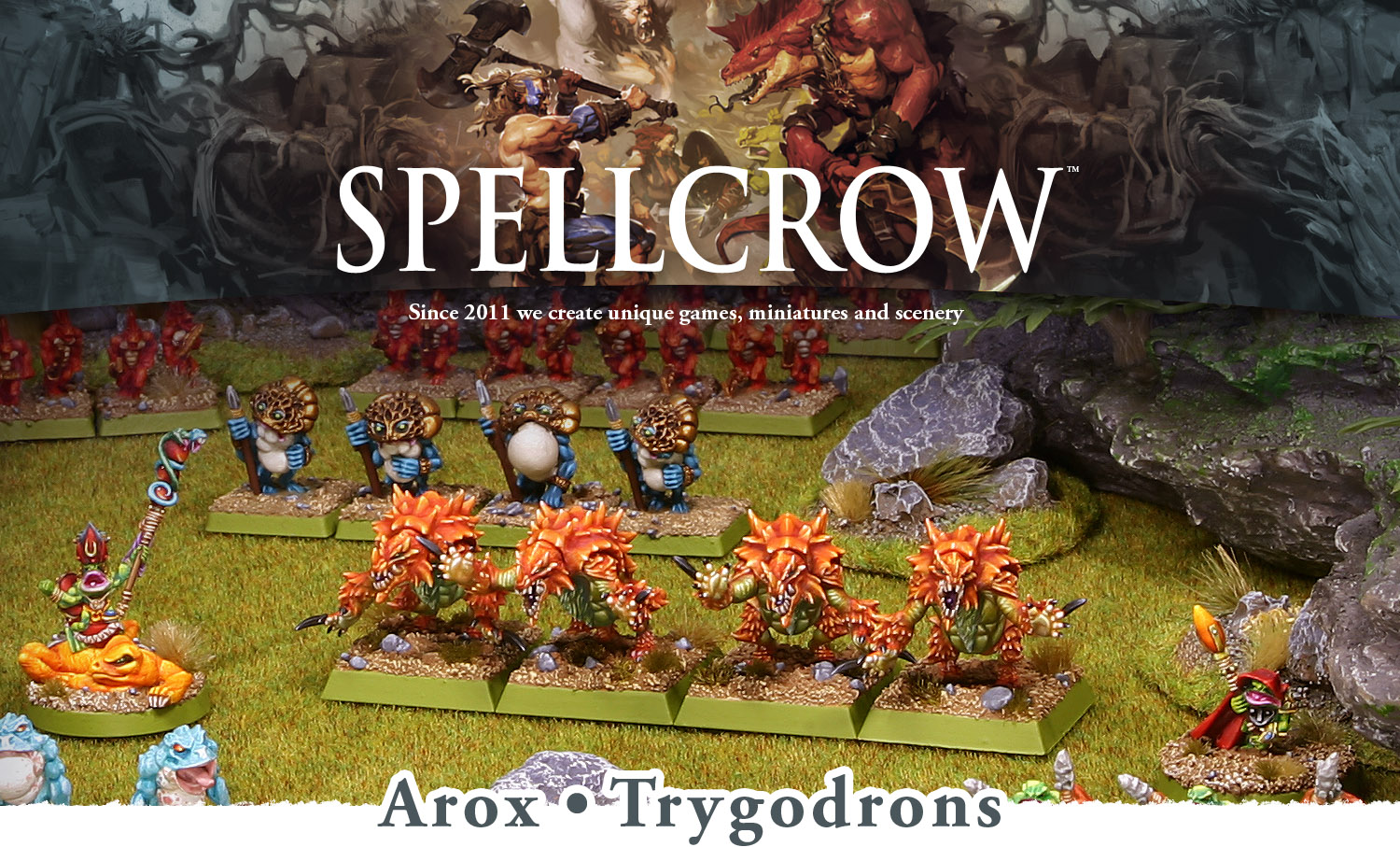 Salamandra / Dragons Knights Legs
Average rating (5/5):
Availability: Available
Shipping time: 24 hours
The cost of shipping: from 3 £ Available delivery forms for viewing the product:Poczta Polska Priorytet (Polska) - 5 £Kurier (Polska) - 5 £Paczkomat InPost - 3 £
Number: SPCB5913
EAN: 5060600642104
Product description
Product reviews (6)
Kit contains 6 Salamanders / Dragons Knights legs ideal for use with 28mm scale models. Perfect for converting figures for different games. The product is high quality cast resin. Needs to be cleaned and painted.

design and sculpting: Piotr Pirianowicz
Review Author: RedBeard
Product rating:
Date of review write: 23-10-2016
These work really well as 30k iron armour upgrades to make your squad look that little neater
Review Author: DANIEL WALLENDORFF
Product rating:
Date of review write: 06-11-2015
big beutifel stommpy legs that will make your minis stand out. the odd # of 6 is okay and worth every penny
Review Author: Daniel Boothman
Product rating:
Date of review write: 09-01-2015
These are amazing - along with the torsos and shoulder pads you get a stunning looking squad.
Review Author: Martin Stankovic
Product rating:
Date of review write: 29-08-2014
Perfect legs for your elite knights, hammer and anvil style. Stunning combination of flames, dragons and dragon skinn. You love it when painted in green.
Review Author: Benjamin Block
Product rating:
Date of review write: 12-06-2014
The details on the legs are simply stunning! Ideal for an army which is upholding the flame and the forge. A must buy item!
Review Author: Sean Dooley
Product rating:
Date of review write: 05-06-2014
Really, really impressed by these. Minimal mould lines and flash clean up and they look perfect with other Heresy Era models I have in my collection. I used them with various torsos I already had and they mix and match very well. Highly recommended.
We make every effort to ensure that reviews come from customers who have used or purchased the product. Opinions are collected, verified and published in accordance with the rules described in the store's regulations. Other products in category © Copyright Spellcrow Ltd.2021
Using this website signifies your agreement to the cookies. More information can be found in our Cookies Policy.
Do not show this message again