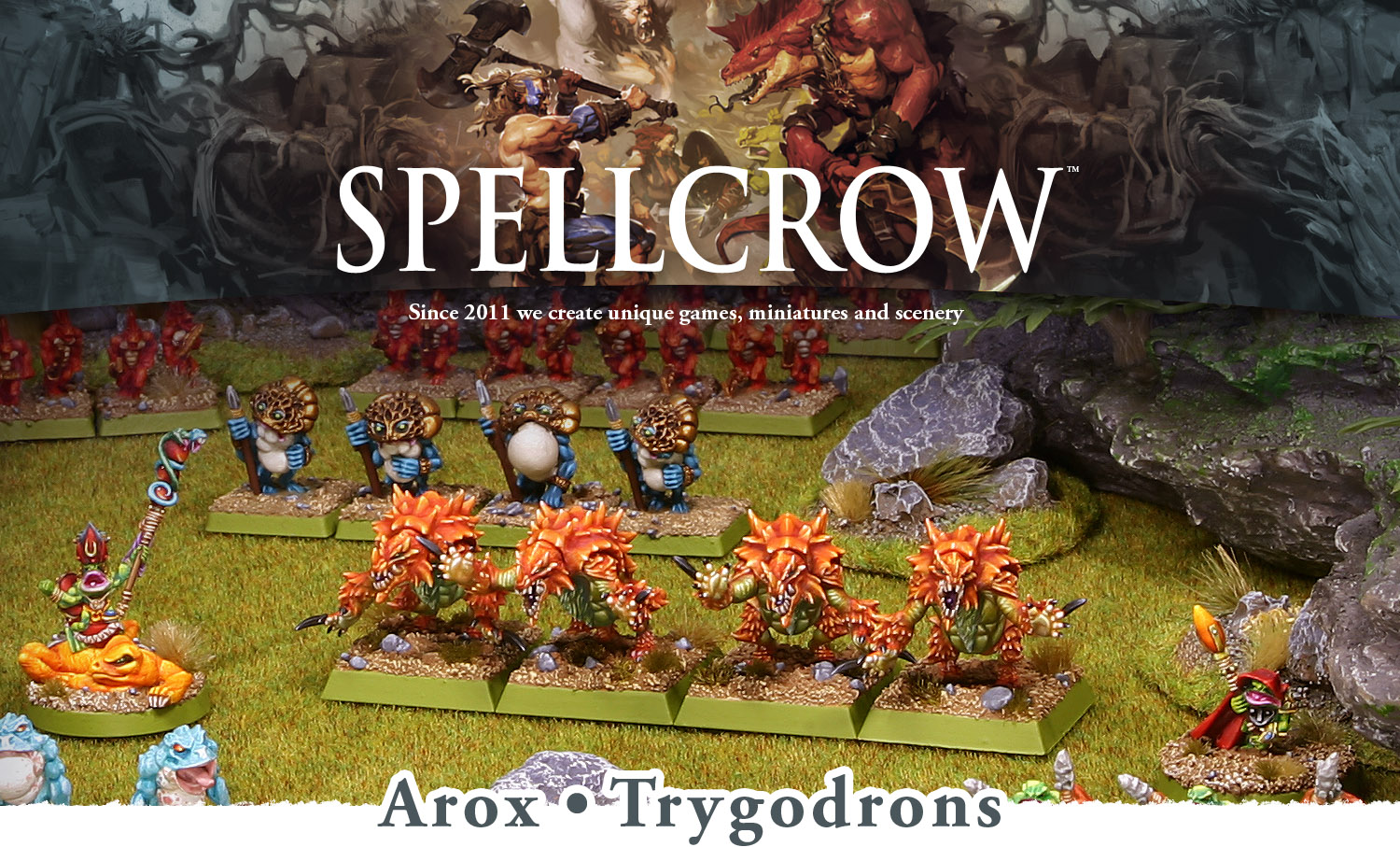 Plague Lord
Average rating (5/5):
Availability: Available
Shipping time: 24 hours
The cost of shipping: from 3 £ Available delivery forms for viewing the product:Poczta Polska Priorytet (Polska) - 4 £Kurier (Polska) - 4 £Paczkomat InPost - 3 £
Number: SPCB5373
EAN: 5060600641909
Product description
Product reviews (5)
K 
it contains 1 Plague Lord model ideal for use with 28mm sf games. Set contains 5 elements of Plague Lord and 40 mm round base. The product is high quality cast resin. Needs to be cleaned and painted. 
design and sculpting: Marek Rurarz i Piotr Pirianowicz
Review Author: Dario
Product rating:
Date of review write: 11-12-2021
extraordinary miniature, ideal for a chaos lord
Review Author: Ingo
Product rating:
Date of review write: 23-01-2019
A great alternative to the Plaque Lord model from GW. Not so cluttered with little familias and with the right color scheme a really fun paintjob. I also want to promote the ingenious service and pleasant correspondence with the SpellCrow team. Rarely experienced something so pleasant!
Review Author: Christopher Howard
Product rating:
Date of review write: 04-10-2017
Fantastic model. Great detail. Doesn't come with a base but worth event cent.
Review Author: Eduard Brennan
Product rating:
Date of review write: 05-05-2017
My copy came without a base, but no hardship, every gamer always has a good supply of spare bases (and if you don't, you need a supply of spare bases!). Very nice model for a CSM ormy or something decayed or whatever. It's a big, chunky model with great details and beautifully cast, I didn't spot a single piece of flash or stray bits of resin anywhere on it. This model is worth every penny and you won't be disappointed if you order it (he stands much taller than a GW terminator too so he'll easily be spotted at a distance).
Review Author: William Palmer
Product rating:
Date of review write: 06-02-2015
Got this in post today and..... NO BASE! I had one so not a big deal really. Besides that, it's a great sculpt, suitably rotten and cast very nicely.
We make every effort to ensure that reviews come from customers who have used or purchased the product. Opinions are collected, verified and published in accordance with the rules described in the store's regulations. Other products in category © Copyright Spellcrow Ltd.2021
Using this website signifies your agreement to the cookies. More information can be found in our Cookies Policy.
Do not show this message again