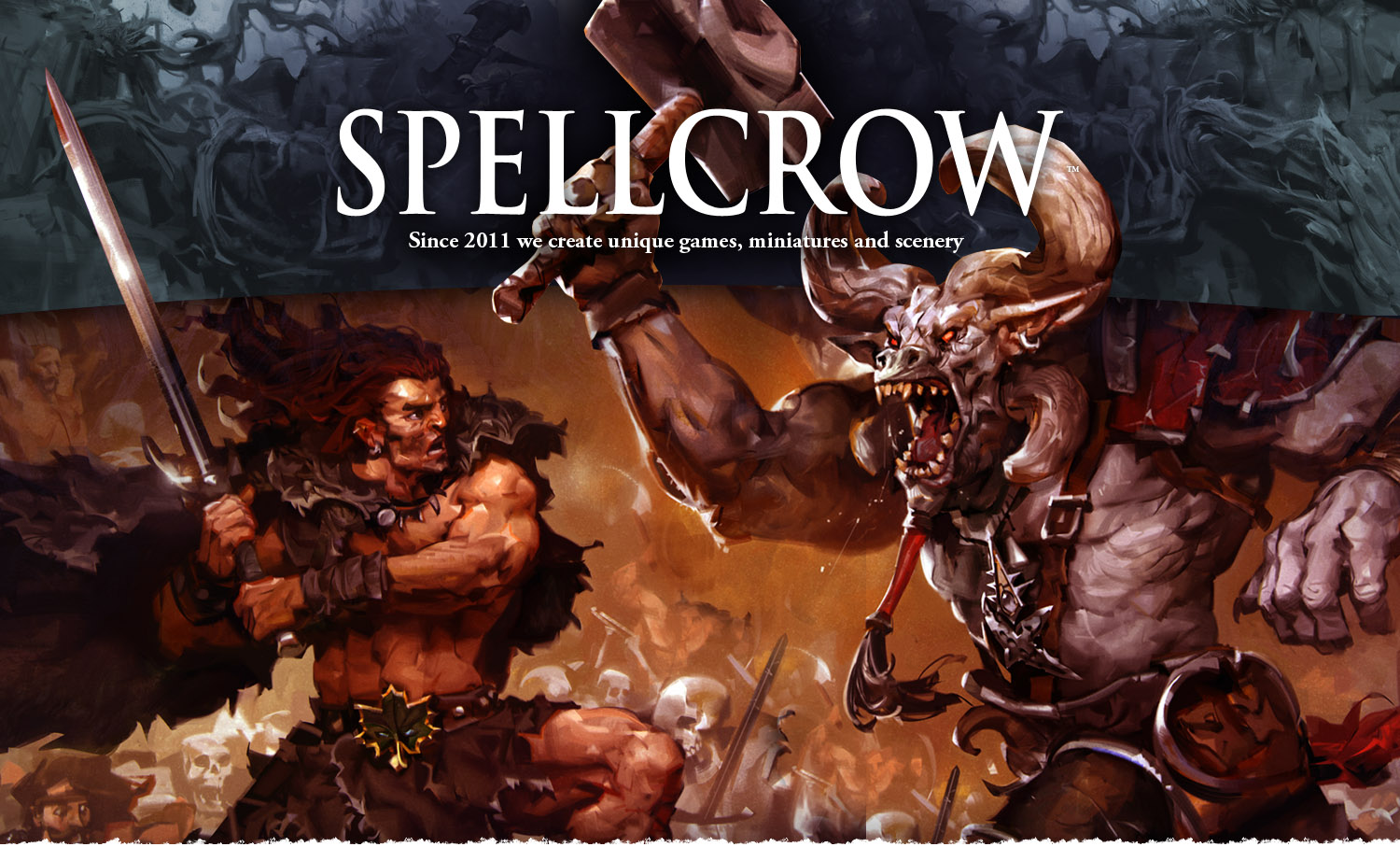 We recommendOur bestseller
PRE-ORDER: Purple Warlock Issue 1 – Miniature Hobby Magazine
Average rating (5/5):
Availability: On order
Shipping time: 14 days
The cost of shipping: from 3 £ Available delivery forms for viewing the product:Poczta Polska Priorytet (Polska) - 5 £Kurier (Polska) - 5 £Paczkomat InPost - 3 £
Number: SPCPW001
EAN: 5060600646881
Product description
Product reviews (2)
Purple Warlock Issue 1 is back with

only 300 printed copies in pre-order

! First print run was sold out in a flash, so we prepared a reprint with an exclusive miniature of Goblin Shaman. 
Shipping starts on 3 April.
Grab your copy now before gone!
---
Purple Warlock is Spellcrow's magazine which includes painting tutorials, hobby articles, short stories, pieces of lore from Umbra Turris Universe, and a lot of other things!

Contents of Issue 1:
Painting tips and pieces of advice for beginners

How to paint 10 mm miniatures

General tips on how to start sculpting

Photos of painted 10 mm scale miniatures for Argatoria Wargame and 28/32 mm scale miniatures for Umbra Turris

Ruined City Walls – overview and short painting guide

Interview with the miniature sculptor – Piotr Pirianowicz

Enchanted Wood – assembly and step-by-step painting tutorial

Leaks from the sculpting workshop

Goblins lore

The description of the Haunted Moor supplement contents and the story of Mossrel village

What you need to start playing Umbra Turris Skirmish Game

Minotaurs lore and the miniature making

Small Stone Terrains – assembly and step-by-step painting tutorial

Corners of Stone Fences – short painting guide

Werewolves – from a concept to a miniature and a few hobby tips
---
Language: English
Format: Printed
Number of pages: 40
Review Author: Travis
Product rating:
Date of review write: 25-04-2022
Review Author: Andrew
Product rating:
Date of review write: 26-03-2022
My order with the Purple Warlock magazine arrived Today in the UK. For a first magazine i think it is great with plenty of content and pictures of painted miniatures.Cool art work and tutorials for painting and such. Really looking forward to Issue 2. Love the into page and several lines made me smile. Other products in category © Copyright Spellcrow Ltd.2021
Using this website signifies your agreement to the cookies. More information can be found in our Cookies Policy.
Do not show this message again